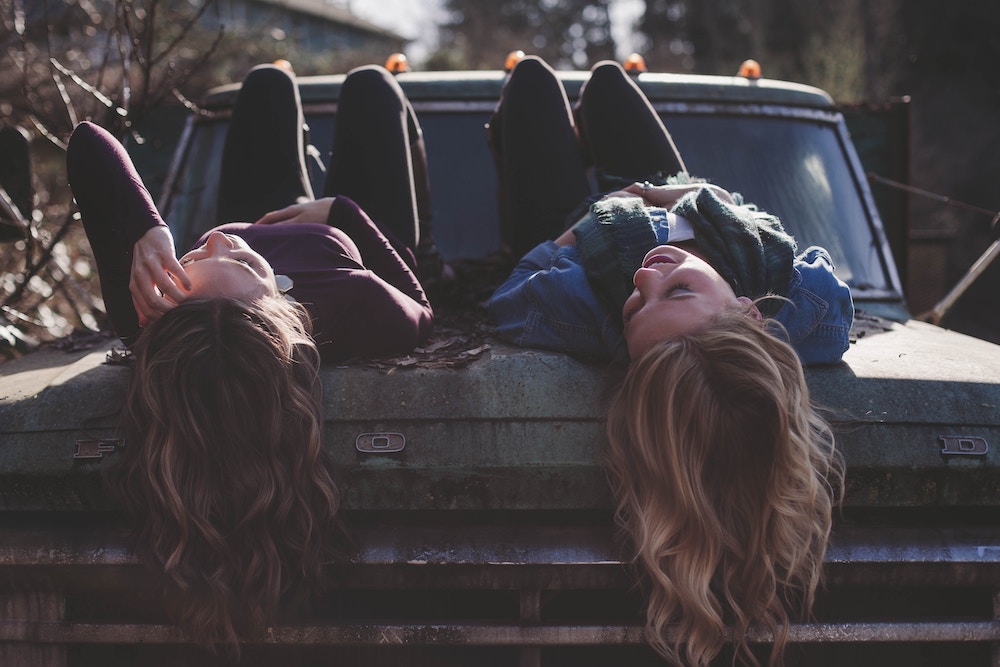 Some argue a road trip is only as good as your playlist. Though a smoothly running car is just as great, there's no denying a good series of songs can make those kilometres fly by. Prepare yourself for glimpses of nostalgia as we walk you through our top 15 road trip tunes, as voted by the community on Marshall Batteries Facebook page
1 Bruce Springsteen: "Born to Run"
Written in the hype of the mid 70's  Springsteen's "Born to Run," has all the elements of a great road trip tune. Hard hitting tempo, potent lyrics, and the throaty power house of Springsteen's voice cutting through the sax.
2. Rihanna "Shut Up and Drive"
Is it annoying to hear "Shut Up and Drive" being sung by Rihanna on repeat? Maybe. The great thing about this song is anybody can sing along after the first minute. Please don't stop the music – you're in for a sweet drive.
3. Lynyrd Skynyrd "Sweet Home Alabama"
Oh sweet home Alabama. Or Sydney, or Melbourne, or wherever you're from. Whichever place you call home swap it in and scream it loud – because anything goes with the iconic guitar riff from one of our top 15 road trip tunes.

4. The Eagles "Take It Easy"
Mainly known for their hit song, "Hotel California", the Eagles 1972 debut single is a quick and relaxing tribute to the road's ability to get you away from your worries and onto new adventures. Or a new love interest.
5. Edward Sharpe and the Magnetic Zeros "Home"
With its indie, go-lucky beat, this duet is a great whistle-along, comparable only to the likes of Young Folks. The jingly 2010 smash single is a well sung love story and is best reserved for the end of the journey when you see home on the horizon.
6. Canned Heat "Going Up the Country"
This song is one of our top 15 road trip tunes because it's so relatable. You are probably going somewhere, and you are probably driving through the country. Adapted from a 1920s blues song, and released in the heat of the 60's, the unofficial anthem of Woodstock is a door-tapping, grin-inviting ready made hit.
7. Johnny Cash "I've Been Everywhere"
Geography lesson or fun singalong? Why not have both! This name-dropping, fast moving country song lists 91 places in total with a speed most rappers can only dream of. Can you get them all?
8. Journey "Don't Stop Believin'"
This 80's classic had a second chance at fame when the television show Glee, brought it back into the spotlight. Despite reminding us of terrible karaoke performances, Don't Stop Believing still makes it to our top 15 road trip tunes because of the unavoidable side-affects of passionate hand-gestures and high falsettos.
9 Phantom Planet

 

"California"
California here we come indeed with this indy flashback tune. Season's of OC drama and nostalgia will come flooding back, as you hear those piano chords playing out the introduction.
10 Tracy Chapman "Fast Car"
With her potent lyrics and deep voice, Tracy Chapman's heart wrenching 1988 hit will inspire some powerful feels as you put those miles behind you. And don't worry – you can have a averagely paced car and still enjoy this song.11 Simon and Garfunkel "America"
There's nothing quite like the mellow voice of Simon and Garfunkel to keep you company. This particular tune follows two young lovers on a Greyhound in search for America.

12. The Proclaimers "I'm Gonna Be (500 Miles)"
And I will walk 500 miles, and I will walk 500 more… enough said. Put it on.
13. Willie Nelson "On the Road Again"
Perfect for beginning any road trip in style, Willie Nelson's 1980 country hit is the ultimate get-outta-town anthem.

14. Ray Charles – "Hit the Road Jack"
This song wiggles its way into our top 15 road trip tunes simply by its lyrics. Hit the road and turn it up – Ray Charles voice screaming "what you say?" is enough to get the blood pumping.
15. Arcade Fire "Keep the Car Running"
Even though Canadian's own Arcade Fire will inspire a sense of urgency in your drive – please remember to stick to the speed limit!
So there you have it. The top 15 road trip tunes keep you company on the road for your next road trip. Click play on the Spotify play list and hit the open road!
Remember if you find yourself in any trouble on the way to your next adventure call Marshall Batteries for roadside assistance, a jump-start, a new battery or even a fuel top up! 1300 627 742