Mobile Roadside Assistance
Your local Battery expert
We come to you
No membership needed
National Warranty up to 42 months*
Fast Roadside assistance for cars, boats, trucks, motorbikes and more... or visit your Marshall Store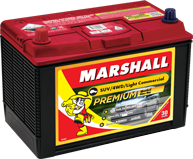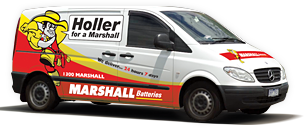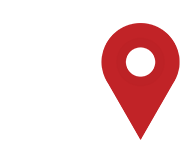 Battery Code Selector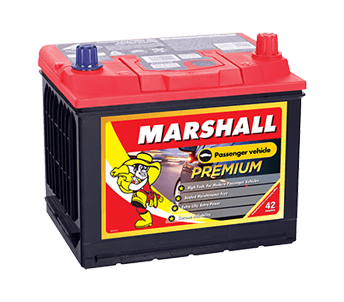 Get battery pricing information for your battery by entering your battery code
in the field below and selecting your battery.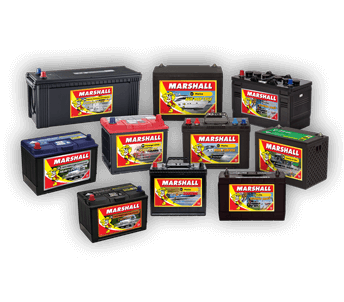 View our battery range to select a battery to suit your needs. Select by battery application or vehicle make, model and year. Or just phone us on 1300 627 742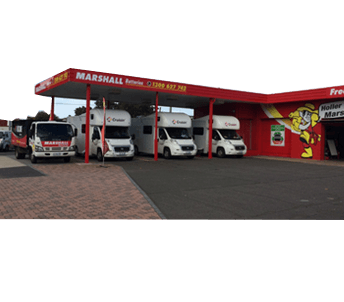 Find your nearest Marshall store right across Australia or Holler anytime on
1300 627 742
for your trusted battery specialist.
Find the right battery for your vehicle or application with our Battery Selector
Use the form below to find the right battery for your car, truck, 4WD or boat - in fact any type of battery across our huge range.
Select your Battery Application
Select an application below to see the full range of Marshall Batteries available, no matter what your budget or application.
With the best value car battery prices and legendary service since 1935, our trusted mobile car battery replacement will have you up and running again in no time. You are covered by a nationwide roadside warranty providing you and your family with peace of mind.
We can provide you more than just a car battery, we can also assist with an NBN battery, boat battery and most battery requirements.
Need a mobile car battery service in Melbourne, Sydney, Brisbane, Perth, Hobart, Launceston, Darwin or Adelaide?
Then 'Holler for a Marshall', your local battery expert, operating right across Australia.
No membership required as everyone's a member and you can even 'Holler' for a motorcycle, boat, truck, mower, golf cart, industrial, fleet and NBN battery day or night.
All Marshall Batteries come with an extended nationwide warranty for added peace of mind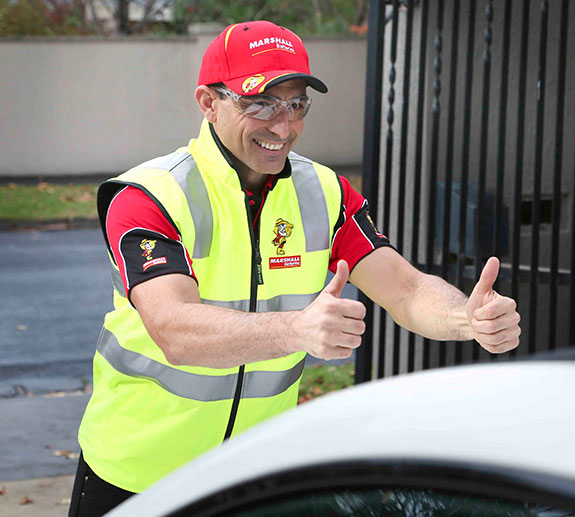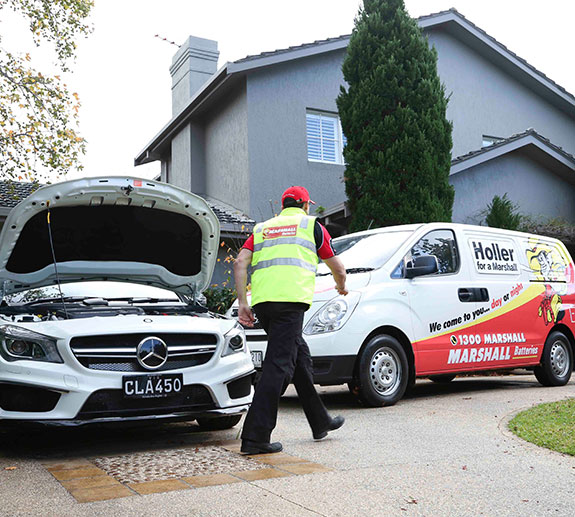 Welcome to Marshall Batteries
Batteries are the major cause of vehicle break downs, so don't get caught out. Have a Marshall test or replace your battery today, no membership required just great products, nationwide roadside warranty and fast professional service. We have both a mobile battery service as well as battery stores right across the country.
Marshall is Australia's trusted name in batteries and has an extensive range no matter what your budget or battery type.
Visit one of our specialist battery centres or contact our expert team for emergency mobile car battery replacement and we will come to you fast. We offer car battery installation and replacements in Melbourne, car battery roadside assistance, deliver and fitment in Sydney, car batteries in Brisbane, and full car battery services in Adelaide and Perth, along with most regional Australian areas. Wherever you are located, we come to you day or night for Battery Roadside Assistance.
We also have battery stores across the country.
Our local store teams are your battery experts and provide you with the very best advice on the complete Marshall Battery range, with sound advice and the ultimate battery solution
Our battery shops have a full range of batteries to suit all applications, including premium, spill proof, Deep Cycle Caravan Batteries, Marine & Boat Batteries, Camper Trailer Batteries, Golf Cart batteries, stop/start car batteries, NBN batteries and even a mower battery.
We are a full battery specialist stores with battery management systems, battery cables, battery terminals, tie-downs, battery boxes, fuses, car and trailer accessories such as Engel car fridges and freezers, trailer locks and security products, Andersen plugs and all with specialist, local know how.
We have everything you need in battery accessories, battery chargers, invertors, dual battery kits and battery trays, 12V battery accessories and a full range of other batteries such as AAAA Batteries, Button Batteries and even power tool batteries.
Brands include Matson, Master Instruments, Piranha Off Road products and the legendary Marshall Battery range.
Emergency Roadside Assistance
Breakdown situations can occur at any time. If you get caught with a flat battery, have locked your keys in the car or your vehicle runs out of fuel, simply 'Holler for a Marshall', your trusted local emergency roadside assistance expert. Phone 1300 627 742 day or night.
Marshall Batteries has no annual membership fees or annoying roadside joining fees that make your breakdown experience even worse. Did you know that Roadside Assistance membership does not include the cost of a battery? Roadside Assistance providers charge you for the battery so don't settle for second best, choose Marshall, Australia's trusted battery specialist in Melbourne, Sydney, Brisbane, Hobart, Adelaide, Darwin and Perth.
Anyone can Holler for a Marshall day or night- Our Roadside Rescue services are available in all states of Australia and we offer a nationwide roadside battery extended warranty. We are in the greater metropolitan areas of Adelaide, Brisbane, Canberra, Melbourne, Hobart, Launceston, Darwin & Sydney and right across Australia.
With no joining fee and no waiting period, its pay only when you need the service, putting you financially in front with a quality product and trusted service. Real value is a longer lasting, quality batteries designed for the rigors of Australia. We also provide Fleet Services for cost effective maintenance for your car, truck or van fleets.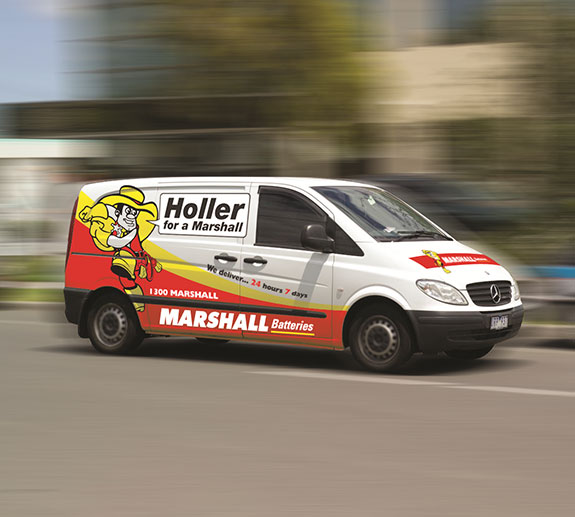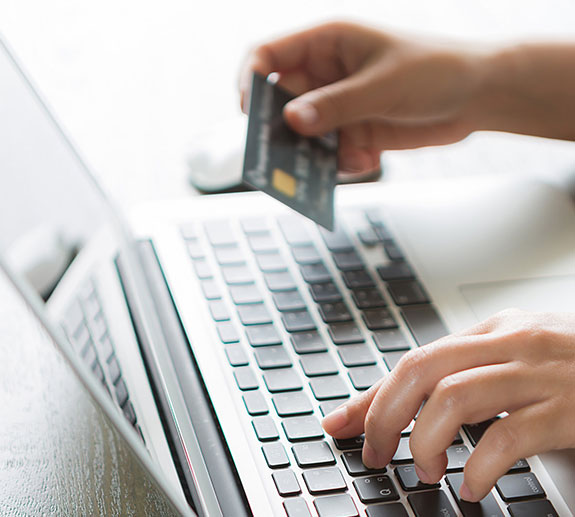 Did you know you can order your new battery online at Marshall Batteries?
Now you can view our full range of batteries online and order from the convenience of your home, office or phone.
Our easy battery selector will help you make the right choice for your application and with a range of options to suit your budget we will have your new battery to you and fitted in no time.
In need of emergency roadside assistance or car battery replacement across Australia?Call your battery expert on
1300 627 742
for fast service day or night.
Your battery may not even be the problem and you may be incurring unnecessary expense. What if it's just flat, or your alternator is faulty, or you have another electrical fault, we will diagnose your electrical systems to ensure a battery is required.
Purchasing a battery yourself does not always guarantee the correct battery for your application. You should be aware of your car's specifications and requirements before purchasing a battery yourself. Marshall can help you find out what your car's specifications and requirements are.
Fitting the battery yourself, you will risk losing your vehicles critical data, such as your Radio PIN number, Engine Management System computer so use Marshall, your local battery expert.
When you purchase a battery from another retail battery store, your warranty may only cover you for a replacement from that retail store. If your battery fails, then you may have to get yourself and your battery back to the store.
Marshall is happy to come to you anywhere, anytime with a full mobile battery warranty, nationwide.
Compare a battery price with filling your car with petrol. The equivalent cost to two tanks of petrol used in a week, versus a quality fitted battery that will last you years, all with an extended warranty.
Hassle free - In a hurry to get somewhere, we will get you going fast.
No membership is required with Marshall. Roadside Car Club membership clubs charge you for the battery, no matter if you are a member or not so choose wisely and turn to the battery experts – since 1935.
If you are considering doing it yourself, what are you going to do with your old battery? Remember it can be harmful (acid & lead) and it sitting in your home or garage is not good for the environment. Marshall will dispose of your battery safely & ensure it enters the recycling process.
Marshall Batteries ensure quality and are genuine original equipment replacements for leading brands such as Holden. Using leading technology, you can be assured that the best technology is in your vehicle.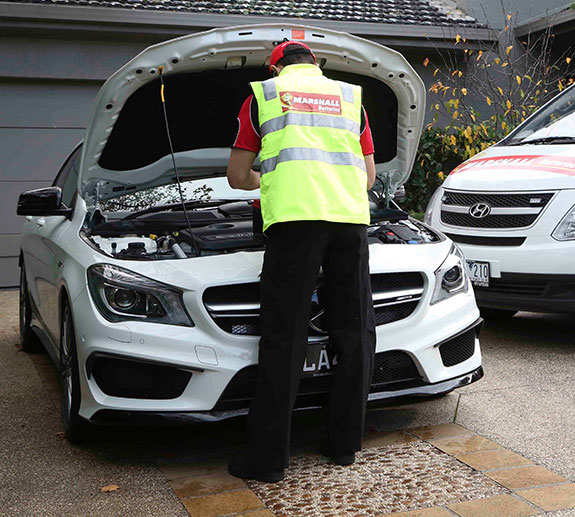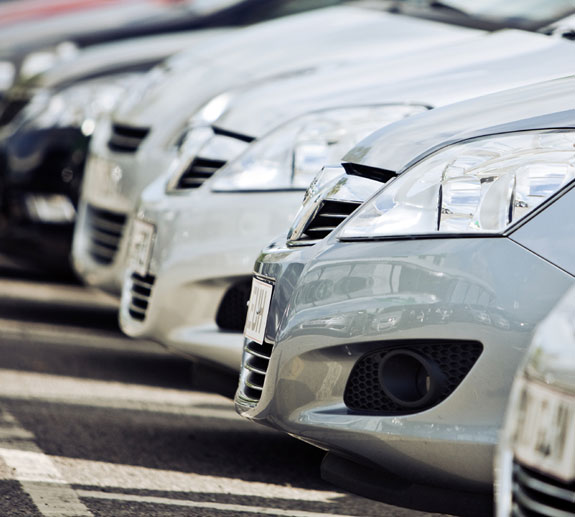 In Australia, Marshall Batteries has associations with large scale private and commercial fleets. We provide battery replacement services to fleets such as Leaseplan, GE Custom Fleet, Orix, National Truck Insurance, Motorpass, Motorcharge, Caltex, NLC, Smart Leasing, Telstra Fleet and many more.
If you require battery assistance for your fleet, we can assist you via our nationwide services. Alternatively, you can refer to your providers authorization for further instructions.
Marshall Performance Guarantee
Choose a trusted Marshall battery with superior performance and receive an extended nationwide roadside warranty, to look after you right across Australia.
Switch to Marshall
Switching to a Marshall battery is easy. Simply find your car battery code (listed on your battery) and enter into the field below. We will match your old battery to a superior Marshall product. Or if you need help just call us on 1300 627 742
Recycling Program
Help us protect the environment by recycling spent and used batteries and returning them to one of our Battery Collection Centres or call us on 1300 627 742 to arrange the safe recycling of your old battery.