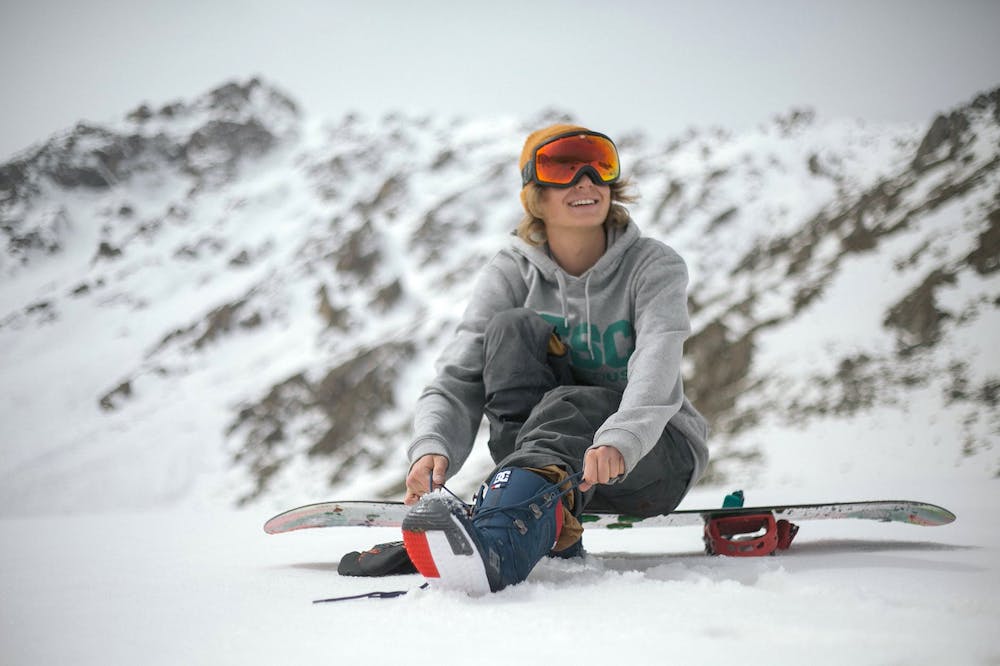 Australia may be known as the Sunburnt Country, but that doesn't stop us having some excellent mountain resorts for snowboarding. With plenty of snow fall and alpine regions, Australia is a paradise for snowboarding fans. We've put together a guide to our five favourite resorts for snowboarding in Oz!
Mount Buller, Victoria
With fantastic views over the Victorian Alps, Mount Buller is one of Victoria's best snowfields. A three hour drive from Melbourne, Mount Buller is fantastic for experienced snowboards, as well as those wanting to try out their snow skills for the first time. With snowboarding and skiing classes available throughout winter, as well as two distinct mountainside terrains, Mount Buller is popular with local and overseas visitors.
Mt Buller Chalet, a boutique hotel and spa, offers up luxury accomodation with all the bells and whistles for those wanting to make their trip up the mountain something really special. Tackle the blue runs of the Northern Slopes, or try your hand at the black trails of the Southern Slopes, then head back to the chalet to ease those muscles in the spa or sauna. With restaurants and bars housed within the hotel, this is your one stop shop for a fantastic Mount Buller experience.
Mount Buller is a great weekend getaway for those wanting to get away from the hustle and bustle of Melbourne.
Check out Mount Buller's Chalet's website for more
Thredbo Alpine Resort, New South Wales
With the highest lift access slopes and longest trail in Australia, Thredbo Alpine Resort is a favourite among snowboarders world wide.
Thredbo's 50 ski trails offer something for everyone, and snowboarders of varying abilities will find an area that is right for them. A purpose built beginners area allows those new to the sport a safe environment to progress their skills, while experienced snowboarders will find a tonne of on and off piste challenges, powder bowls and natural features to challenge them. Also featuring the highest vertical drop in Australia, it's no wonder that snowboarders flock to Thredbo.
Also a foodies paradise, the bustling Thredbo village offers up some amazing dining opportunities including Eagles Nest, Australia's highest restaurant! Dine in the clouds and check out some amazing Snowy Mountain views
Positioned half way between Melbourne and Sydney, Thredbo is definitely one to add to your list!
Take a look at Thredbo's official site for up-to-date pricing
Mount Hotham, Victoria
Another Victorian favourite, Mount Hotham is Australia's highest snow resort, making it the most reliable in terms of snow fall. With a mix of easily negotiable slopes, as well as some fast and tricky runs, Mount Hotham is great for boarders of varying abilities.
As Mount Hotham attracts smaller crowds than fellow Victorian resort Mount Buller, it's much quieter and you wont have to wrangle a carpark or spot on the slopes as much. This makes it great for families looking for a quieter getaway.
What makes Mount Hotham to stand out in the crowd – aside from its high snowfall – is the 'upside down' layout. While most snow resorts have their lodgings and restaurants at the bottom, Mount Hotham's sit high atop the peak, offering up stunning views all year round.
With early bird resort entry and season passes, Mount Hotham is one of Victoria's more affordable snow resorts, and is definitely worth the 4.5 hour trek from Melbourne
Discover more about Mount Hotham here
Ben Lomond Mountain, Tasmania
Tasmania if an oft overlooked region when it comes to snowfields and snowboarding. But the Ben Lomond Mountain offers up some awesome runs for those looking to head south for the winter.
With spectacular Alpine scenery, Ben Lomond really shows off the majesty of Tasmania's natural beauty. Just one hour from Launceston, and three from Hobart, the resort is a quick and easy getaway for Tasmanians, and a great change of scenery for mainlanders.
While the slopes aren't as challenging or steep as other Australian snowfields, the unique terrain and diverse wildlife provide an amazing experience that is very much outside of the box when it comes to snowboarding in Australia. The more relaxing terrain also means that Ben Lomond doesn't attract the same crowds as other snowfields, so you'll have plenty of space to push yourself. Also fantastic for beginners, Ben Lomond Mountain is perfect for a family friendly snowboarding getaway.
As the mountain is in a Tasmanian National park, you will need to purchase a Tasmanian Parks and Wildlife Pass. You can visit the Parks and Wildlife website for more info
Perisher, New South Wales
Located in the Kosciusko National park, in New South Wales' Snowy Mountains, Perisher has earned its international reputation as one of the world's top snowfields.
With a diverse variety of terrain, there really is something for every snowboarder at Perisher. If the snow gods aren't smiling when you visit, there's also plenty of non-snow related activities to keep you busy. The resort also hosts "Meet The Pro" events where burgeoning snowboarders can get great advice and take park in Q&As with experienced pros.
With 7 fun-parks, a Rider X tracks, as well as Half Pipes, it's hard to get board at Perisher! Spread over 1250 hectares of rideable terrain – the longest run being a huge 3kms – a keen snowboarder can really put themselves to the test.
While Perisher is one of the pricier resorts to visit, it's well worth it and there are some amazing money saving options – such as the Epic Australia pass for frequent visitors which includes Whistler and 12+ USA resorts for the serious global snowboarder.
Prices vary, so check out Perisher's official site for more info
If your car isn't as eager to head up to the mountains as you are, and you find yourself conked out on the side of the road, don't forget that you can always holler for a Marshall on 1300 627 742!