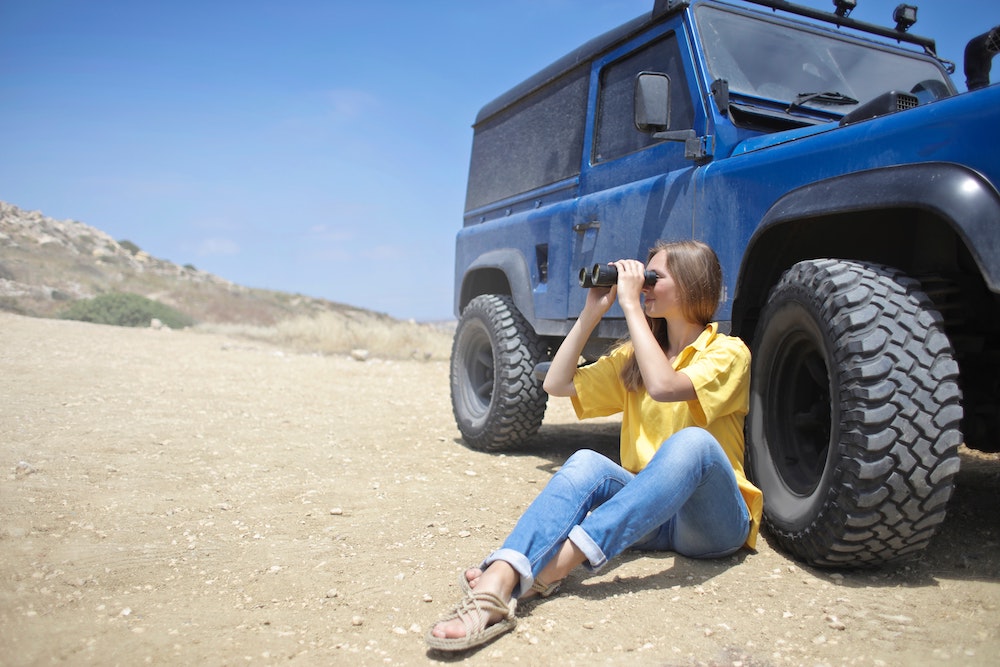 Sometimes you've just got to get away from the hustle and bustle of every day life – and what better way to do it than to get off the beaten path with an off road adventure? With beautiful and challenging terrain, Australia's Top End has some of the most breathtaking scenery in Australia. Here are our favourite off road drives in the Northern Territory.
FINKE GORGE NATIONAL PARK
Knows as Australia's Jurassic Park due to the giant, prehistoric looking palms that grow in the region, "Palm Valley" as it's known makes for a stunning off-road experience. With access to the park of rocky paths that follow the banks of the Finke River, this is one for experienced four wheel drivers with high clearance vehicles.
For those wanting to take the adventure to the next level, the Finke path goes from Finke River to Illamurta Springs Conservation Reserve and on to Watarrka National Park (Kings Canyon). Following the path, you'll see a huge array of wildlife, flora, and the stunning red cliffs that make the region so picturesque.  
But do bear in mind that during the wet season, heavy rains can make the 4WD paths impassable – so plan your trip in advance.
Find out more about four wheel driving at Finke Gorge here 
BINNS TRACK 
If you really want to see all that the Northern Territory has to offer, you can't go past Binns Track. With deserts, plains, and mountainous regions, Binns Track really has everything. Named after Bill Binns, a NT park ranger for over 30 years, the track is a wonderful reminder of how truly beautiful the Top End can be.
Starting in Mt Dare and taking you through Alice Springs to finish in Timber Creek, Binns Track can take up to 10 days to traverse – and sandy slopes will challenge even the most experienced off-roader – so this is one for those who've already cut their teeth with off-roading adventures. 
Access through Gregory National Park – through which Binns Track runs through – is limited from December to May, so make sure to check ahead of time.  
For a great self-driving guide, check out this handy guide.
GUNBARREL HIGHWAY 
Running through Western Australia, South Australia, and the Northern Territory, Gunbarrel Highway is notorious for being one of Australia's most rugged off road tracks. For a confident driver, Gunbarrel offers up some really unique off-roading. With heavy corrugations, stone, sand, and flood plains, you'll never get bored on this stretch of track.
Supplies along the way can be limited, so make sure to stock up before hand. For those who love to snooze beneath the stars, you'll find plenty of awesome camp sites along the way
Some areas along the Gunbarrel Highway require permits to traverse Aboriginal Lands, so make sure you've got all of your permits ready beforehand.
Take a read of this guide to get more info on what you'll need to head o
TNORALA (GOSSE BLUFF)
Formed over 140 million years ago when a comet blasted a crater over 20km across, Tnorala is one of the most unique spots on our list. While it may not be as long or gruelling as other off-roading in the Northern Territory, it sure makes for one amazing and unusual day of off-roading!
While the crater has many beautiful picnic spots and scenic areas for the whole family, the last 10kms into the bluff is only accessible by 4WD.
It's open all year round, however it's best to visit Tnorala in the cooler months – from April to September. Also be aware that the park will be closed at times of heavy rain, so be sure to check on the day.
As with many sites around Australia, Tnorala holds special meaning for the traditional owners. Indigenous Australians believe that Tnorala was formed in the creation time, when a group of women danced as stars in the Milky Way. While the traditional owners graciously welcome visitors, it is important to respect the cultural significance of the site.
Learn more about Tnorala here 
If you're heading to the Northern Territory for off-roading, why not tack on a fishing trip while you're there? Check out our guide to the best fishing spots near Darwin and you wont be off-roading hungry!