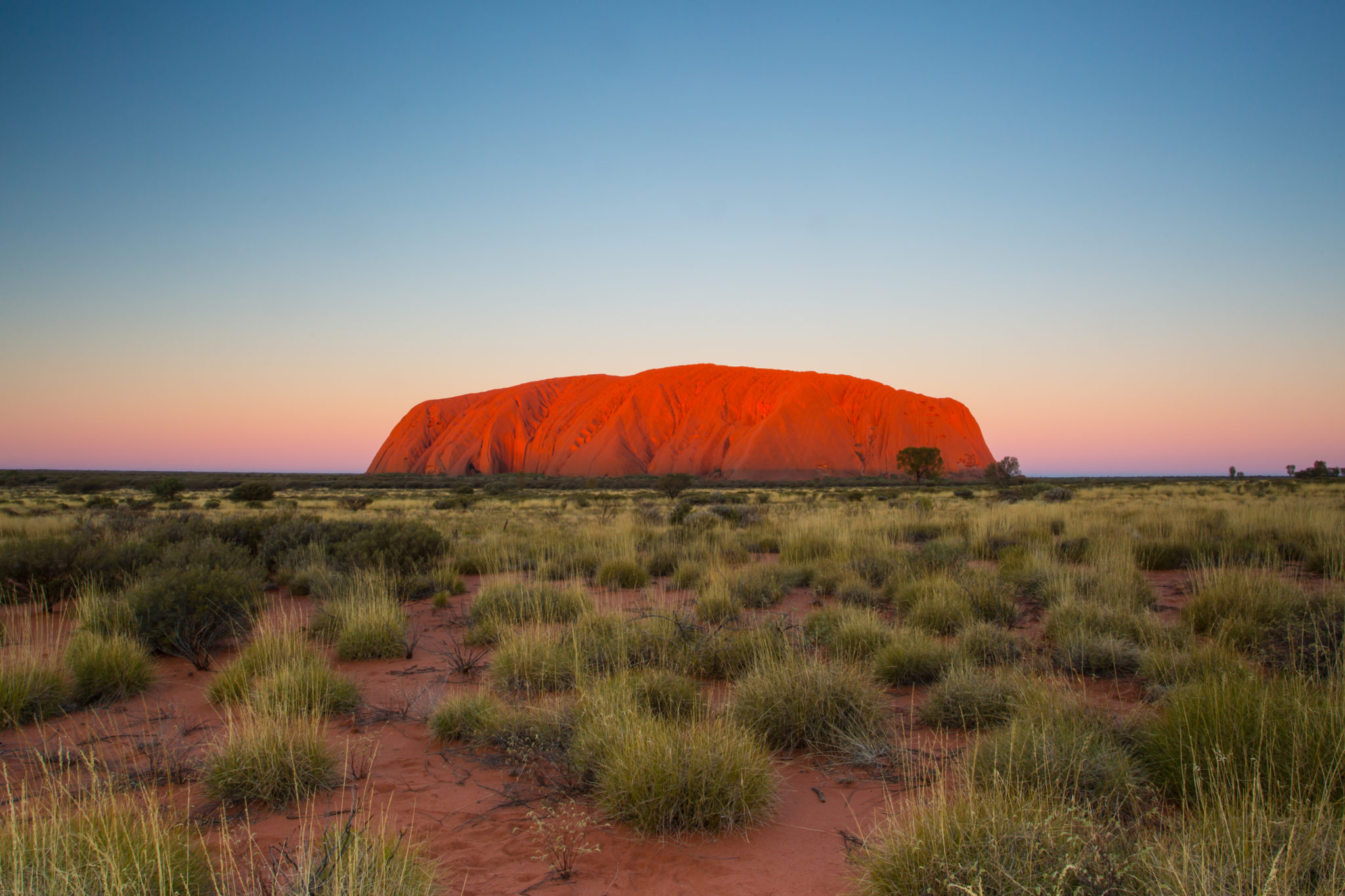 Australia is home to amazing national parks, one-of-a-kind animals and urban delights. However the indigenous aspect of our country can often go under the radar, despite offering many touristy delights.
Want to get to discover the cultural roots of Australia? Here are our top 5 must visit indigenous sites.
Uluru
Uluru is one of the most popular landmarks of Australia – but did you know there is more to the site than just a giant red rock? Located in the heart of Australia, the traditional owners of the land, the Anangu, still maintain a solid connection to the majestic beauty of the vast outback and it's  longstanding overseer –  Ayers Rock. There are thousands of indigenous stories, art forms & cultural traditions to discover, one of the reasons that Uluru is the most recognized must-visit indigenous sight.
Kata Tjuta
Meaning "many heads" in the language of the Aboriginal Pitjantjatjara tribe, this site is sacred to the Anangu tribe, with many of the legends of the group still remaining hidden. Spanning across 20 kilometres of terrain, Kata Tjuta consists of 26 dome-shaped rocks and is only 30 kilometres from Uluru. Kata Tjuta is a must-visit indigenous sight for the spiritual and educational experience it provides. Walk through the numerous trails and discover the magic yourself.

Ngilgi Cave
Western Australia is a little off the beaten track – but we assure you it's worth it. Wardandi and Bibbulman Country is about 40 minutes away from Margaret River, and has many traditional caves & landscapes that make it one of Australia's must visit indigenous sites. Opt for a tour and view the eyes through the traditional owners with live demonstrations of spears, boomerangs & the didgeridoo, or explore the bush and get in touch with the land.

Birrarung Marr
Just a stroll away from the city centre, the sacred Aboriginal site of Birrarung Marr is located on the north bank of Melbourne's very own Yarra River. The site is humming with ceremonial significance. It is here that aboriginal groups came together when the eels were migrating to celebrate. There is a large-scale art installation built here to honour the tradition, with the images on the boulders representing the five tribes.

South Australian Museum
Home to more than 3,000 Aboriginal items & artwork, it's no wonder that the South Australian Museum makes it on our list of must visit indigenous sites. With the largest amounts of artefacts in Australia on display, the museum museum exhibits boomerangs, shields, weapons – and even an intact bark canoe. Soak in the culture and learn the traditions & history of Australia's native people.
Hopefully you've added a few cultural sites to your travel itinerary! Remember if you find yourself in any trouble on the way to your next adventure call Marshall Batteries for roadside assistance, a jump-start, a new battery or even a fuel top up! 1300 627 742.