Everyone loves their kids, but having to deal with tears and tantrums after being on the road for hours isn't exactly every parent's dream. We've searched high and low to bring you parent-proven methods for keeping both parties sane.
Preparation is Key.
Repeat after us. Prepare, prepare, prepare… If possible, get a good night's sleep and make sure the car is packed appropriately before you go so you're prepared for all situations! Bring plenty of water, a first-aid kit, flashlight and make sure you have an action plan for getting you out of trouble. Jumper cables, a spare tire and Marshall Batteries number on speed dial should do the trick! Take your own car seats if possible. They will come in handy if you switch cars or take a taxi, and your kids will find them more comfortable for long drives.

Pack Strategically
Packing strategically saves a lot of time on the road – and your nerves when trying to appease an uncomfortable child! Pack everything you want easy access to within reach so you don't have to search for it when it's needed. Jackets, hats and towels should be seconds away. If you're heading to the outdoors don't forget to keep sunscreen and bug spray on you to help make the adventure enjoyable.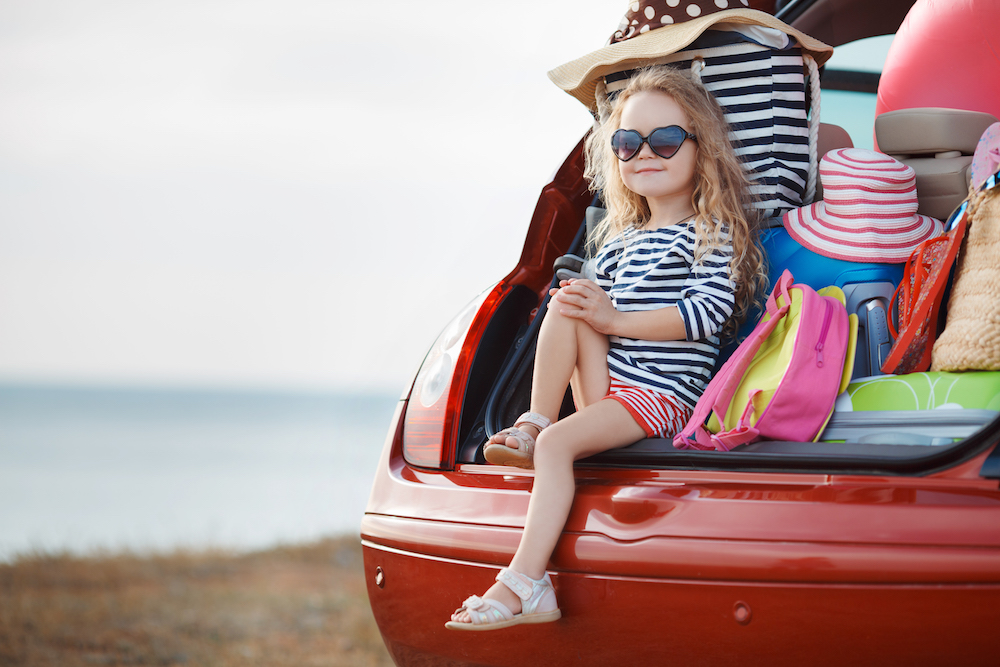 In-Drive Entertainment
Our personal favorite is an in-car DVD. This is sanity saving gadget, especially if your car comes with source-specific volume control. Games, puzzles and books can be entertainment for a while but can involve a lot of attention. Combining these two streams entertainment can provide the perfect medium for both parents and little ones. And depending how much you like games, it can actually be a little bit of a boredom reliever for you.
Bring Food. A Lot of Food.
Perfect for keeping the little ones satisfied. Not so perfect for the car's interior. Packed snacks can be a lifesaver on the road, helping you steal precious seconds of silence throughout the drive. Aside from satisfying hunger pains, food keeps little ones entertained, just make sure you don't pack anything that stains or is hard to clean up.
Are We There Yet?
This is a trick for those with children old enough to read numbers: Prop your mobile into the car's phone cradle and put a timer on. It's an easy solution to the dreaded question 'Are we there yet?' Not only will the children be intrigued by watching the numbers tick away, but whenever they ask how far away you are, all you have to do is point!