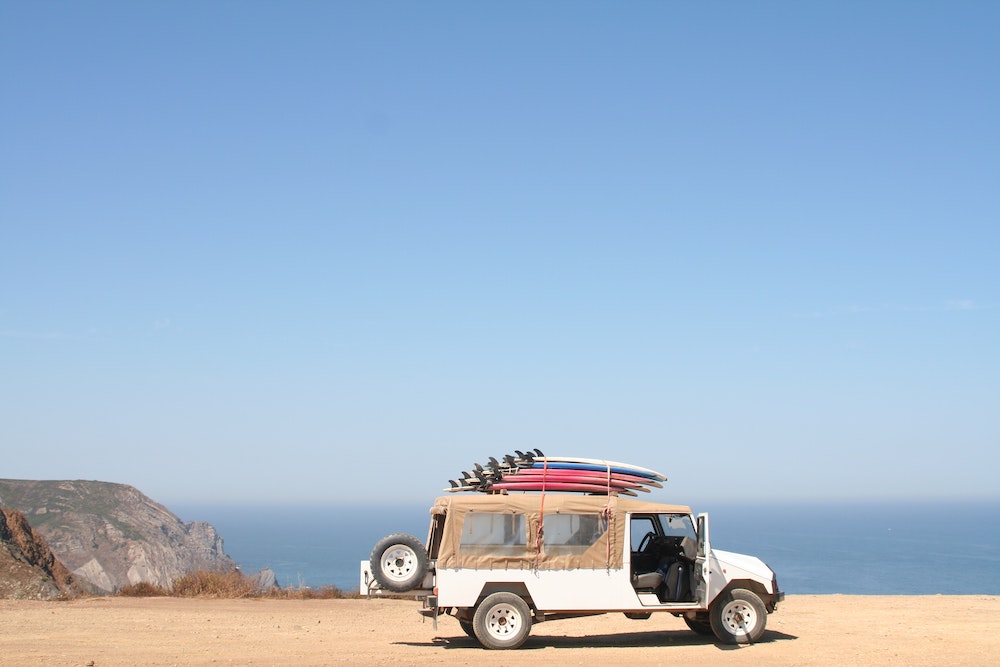 When the weather is beautiful one day and perfect the next, off-roading is always on the agenda! With its unique tropical climate, the sunshine state has some of Australia's most awesome off-roading tracks whether you're a beginner or a pro. Here are our favourite off-road drives in Queensland
CONDAMINE GORGE
If you love making a splash when off roading then Condamine Gorge is for you. Following the Condamine River, and with a staggering fourteen river crossings on the track, this is definitely one for those who don't mind getting the wheels wet!
Starting in Boonah, and taking you all the way to Koreelah National Park, Queensland really pulls out all the stops when it comes to stunning scenery on this track. Stop by Queen Mary Falls and you'll think you've found paradise, and pitch a tent at one of the many accessible camp sites along the way for a balmy snooze under the stars.
The best part of a Condamine Gorge journey is that the terrain itself isn't particularly challenging, so it makes for a great family adventure with plenty of splashing around and lush scenery.
If you're planning on heading to Condamine, take a read through this website to discover more about the region before you head off.
MOUNT MEE
A great choice for those not wanting to get too far away from civilisation, Mount Mee is just an hour north of Brisbane, making it an awesome day trip or weekender.
If you stick to the main tracks during dry periods, Mount Mee is a very easy off-roading journey that would suit four wheel drivers of any ability. If you want to kick things up a gear, there are many smaller off-road treks branching off the main track that range from moderate to difficult.
You can access all forest tracks – unless signed otherwise – without a permit, and the tracks are open all year around. If the weather has been particularly wild, be sure to check ahead as some tracks will be closed temporarily until the weather improves.
Along the Mount Mee tracks you'll find plenty of scenic spots that are perfect for a family picnic, and there are also a number of great camp sites if you want to make this adventure an overnighter.
Before you head up Mount Mee, check out the Moreton Bay Region visitors site.
MORETON ISLAND
If you want to try out your sand skills, then Moreton Island is a must! Comprised completely of unsealed roads and tracks outside of the Tangalooma resort, Moreton Island offers up plenty of challenging terrain and adventure for thrill seekers.  
Accessible by ferry and with camping – and glamping! – areas aplenty, Moreton Island is very popular with intrepid off-roaders. If you do head to the island, be mindful of the tides and avoid the coast within two hours of high tide.
Given the sandy, and sometimes rocky, terrain Moreton Island is best suited to off-roaders who are moderately to very experienced.
While you're on the island, don't forget to check out the other amazing activities on offer, such as reef snorkelling, dolphin feeding, and sand tobogganing!
Learn more about four wheel driving on Moreton Island at their visitors website 
COOLOOLA RECREATION AREA
If you're not sure if you want to see the stunning rainforest, gorgeous woodland areas, or picturesque rocky cliffs, then why not try a sample of all three with the Cooloola Recreation Area? Taking travellers through a varied array of environments, Cooloola showcases everything Queensland has to offer.
Part of Great Sandy National Park, you'll also get a taste of coastal sand driving when you're tackling Cooloola Recreation Reserve.
This array of terrains can be challenging, and getting bogged is a real risk when travelling during wetter periods of the year, so be sure to check the weather and terrain reports before heading out.
While it's only 30km in length – and taking only about an hour to traverse – Cooloola is a track for drivers of at least a moderate skill level, and is suitable for high clearance 4WDs only.
Check out the Queensland Government's website to make sure you're ready to hit the road… er, track.
If you love to get outdoors – and who wouldn't in sunny Queensland? – you might also enjoy our guide to the best fishing spots near Brisbane. 
And, remember, you can always holler for a Marshall on 1300 627 742