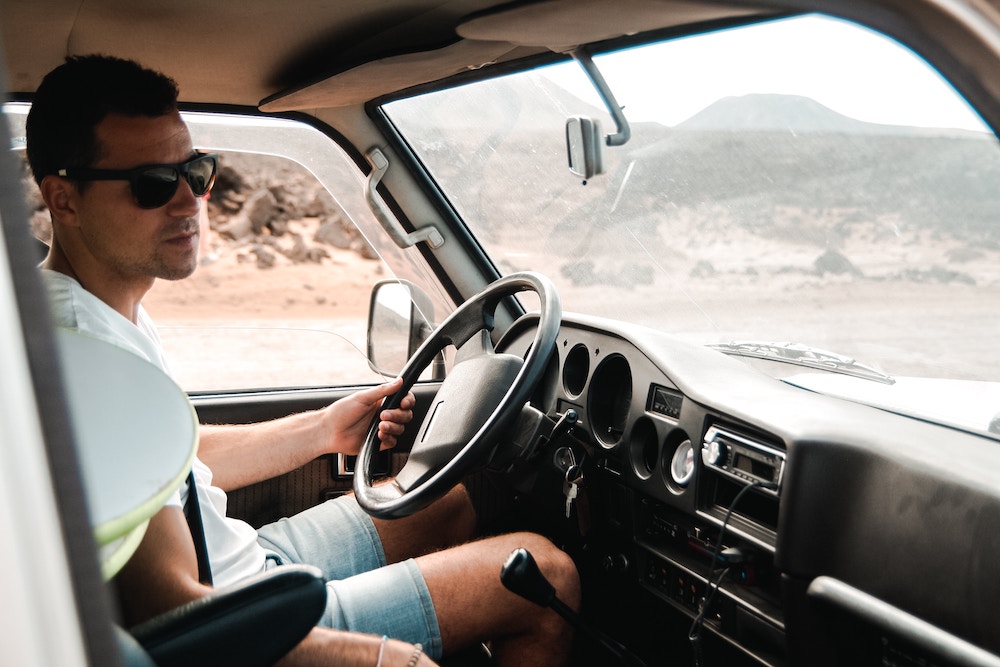 With a lush coastal strip, mountainous regions, as well as wide plains, New South Wales will give you a taste of pretty much every terrain Australia is known for. For off-roaders, it can be a great starting point before tackling off-roading in more remote terrain. Here are our favourite off road drives in New South Wales for experienced 4WDers as well as those just dipping their toe in the waters.
The Barraba Track
Located in Mt Kaputar Nation Park, the Barraba Track is a fantastic place for off-roaders with a little bit of experience, but who want to try out new terrain and regions.
Three hours north west of Tamworth, and graded medium, this track can easily be completed in a day, and makes a great weekend adventure for those looking for beautiful, rugged scenery and awesome views.  Stretching from Kaputar plateau to the secluded eastern boundary, the steep climb up Barraba Track will reward with stunning cliff top views.
The best part about Barraba Track is that access is heavily limited, with only eight vehicles permitted access a week – so you'll really feel that you've got the place to yourself as you take in the stringybarks, majestic gums, and volcanic landscape at your own pace.
You will require a permit and access key to visit the Barraba Track, and information can be found here at National Parks New South Wales
Corner Country Trail
Corner Country Trail will give you a true taste of the Outback as you journey 469km from Broken Hill to Cameron Corner, travelling through small country towns, expansive plains, and dingo country.
While the terrain isn't too tricky to navigate, you will come across corrugations as well as plenty of bull dust, so some experience will come in handy. The weather is generally moderate, however thee plains can flood after heavy rain, so make sure to stay on top of weather reports in the lead up to your trek. Unsurprisingly, it can be a scorcher in summer, so heading up at springtime can make for a more comfortable journey.
You will travel through isolated and remote areas, so planning ahead with petrol and supplies is a must, but you will also get to visit some true blue Aussie towns with colourful histories, pubs a plenty, and historic houses. Milparinka and Packsaddle are popular stops along the way for outback charm and supplies. If travelling the Corner Country Trail has done nothing more than whet your appetite for more adventure, then Cameron Corner doesn't have to be the end of your trip with Cameron Corner, as heading a little further west will see you join up with the Strzelecki Track to continue through to Innaminka and beyond.
For a thorough run down on planning a Corner Country adventure, take a look at ExplorOZ
Blacksmiths Beach
Easy and scenic Blacksmiths Beach is the perfect place for beginners to try their hand at off-roading. Just two hours north of Sydney, and a cruisy 25 minutes drive from Newcastle, Blacksmiths Beach makes for a fantastic day out for the whole family.
With soft sand, you'll want to drop some pressure from your tires before hitting the beach, and the sand dunes will offer plenty of fun testing out your skills or a new rig. And with as much as space as Blacksmiths Beach has, you'll definitely be able to find a quiet spot to traverse the sandy terrain without having to share the space with other keen off-roaders.
The fun at Blacksmiths doesn't stop at off-roading. Bring a boogie board, a picnic, or some fishing gear and make the most of this awesome sight. If fishing is your jam, don't forget to check out our guide to fishing near Sydney
For information about permits for Blacksmiths Beach, check out the Belmont Wetlands State Park website
Wombeyan Caves
 A truly unique experience, the Wombeyan Caves Reserve showcases some of the most amazing cave networks in the country and although the track is graded as "easy" (meaning it's suitable for AWD as well as 4WDs), the unguarded single lane roads overlooking sheer cliff faces will get your heart pumping.
Just under four hours from Sydney, the Wombeyan Caves Road begins at Mittagong and will take you all the way to the reserve itself. At the beginning of your journey, the roads will be paved and very easy to drive along but, as you get closer to the reserve and begin climbing the mountain, the road quality deteriorates quickly into unsealed roads that will pose a bit of a challenge. With frequent rock falls, as well as blind corners becoming single lane, care must be taken when traveling this track. Slow and steady wins the race when it comes to visiting Wombeyan Caves Reserve.
Once you reach the reserve, the stunning, lush greenery and five explorable caves will make all the effort and edge of your seat moments worth it.
Although you could make a day trip of the Wombeyan Caves, making it a weekend and taking advantage of the breathtaking accommodation available nearby will turn this into a luxurious getaway.
You can learn more about visiting the Wombeyan Caves at National Parks New South Wales here.
If an off-roading adventure in New South Wales is on your radar, check out our range of 4WD and SUV batteries to make sure you've got the best and most reliable power under the bonnet before you set off on your adventure. And if you're interested in off-roading across our other states and territories, we've got them covered here.