Store Address
Mackay Tyre Power ,
141 Shakespere Street,
MACKAY ,
QLD,
4740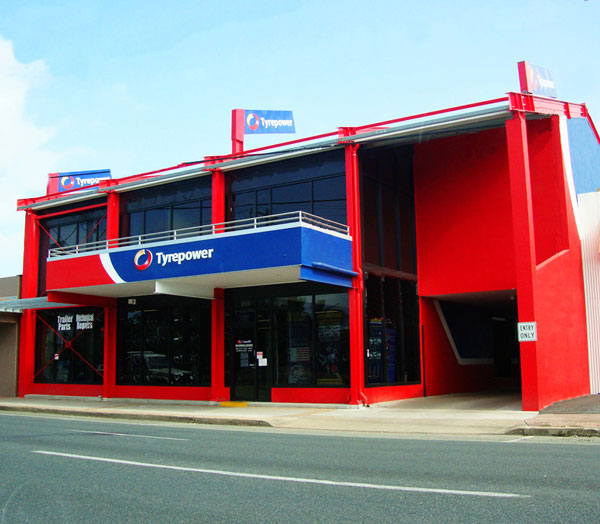 Thank you for visiting Marshall Battery Mackay
Our local team are your Mackay battery experts and provide you with the very best advice on the complete Marshall Battery range of products. With sound advice and the ultimate battery solution, Mackay Tyrepower is the one stop battery shop for all vehicles.
Not only do we do car batteries, 4WD batteries, Mining Batteries and truck batteries, but we have a specialist marine battery range as well. We can recommend and install any battery application. Our range includes lawn mower batteries, and a wide range of vehicle and boat batteries.
If you need a deep cycle battery, 4x4 battery, Quadbike battery or even a forklift battery in the Mackay region, we can assist you with the best product for your needs. Through our National network, we can source high end specialist batteries for your specific application.
We can supply a full range of battery technologies including sealed maintenance free, low maintenance, (EFB) enhanced flooded batteries, (AGM) absorbed glass matt batteries, maintainable batteries, spill proof batteries, deep cycle batteries plus valve regulated lead acid batteries.
These battery technologies are designed to suit all applications for passenger vehicle batteries, stop start batteries, SUV and 4WD batteries, light commercial batteries, heavy commercial batteries, plant and equipment batteries, motorhome batteries, caravan batteries, camper trailer batteries, golf cart batteries, marine batteries, watercraft batteries, solar batteries, industrial batteries, sweeper batteries, NBN batteries, scissor lift batteries, forklift batteries.
Our batteries are specified to car battery OEM requirements or greater and provide specialist fitment of all automotive batteries. We offer a range of good batteries, better batteries or best batteries to meet many applications.
Mackay Tyrepower supply Marshall Batteries into the wider Mackay region including Alexandra, Alligator Creek, Andergrove, Barkers Creek, Balberra, Balnagowan, Beaconsfield, Belmunda, Blacks Creek, Caneland, Cape Hillsborough, Chelona, Coningsby, Cremorne, Dolphin Heads, Dumbleton, Dundula, Dunnrock, East Mackay, Eimeo, Erakala, Foulden, Glenella, Grasstree Beach, Habana, Half Tide Beach, Haliday Bay, Hay Point, Homebush, Louisa Creek, Mackay, Mackay Caneland, Mackay East, Mackay Harbour, Mackay North, Mackay South, Mackay West, McEwens Beach, Mount Jukes, Mount Pleasant, Munbura, Nindaroo, Noorlah, Ooralea, Paget, Planella. Planland, Racecourse, Richanna Heights, Richmond, Rosella, Rural View, Salonika Beach, Sandiford, Slade Point, Te Kowai, Telina Heights, The Leap, Timberlands, Wundaru, Yakapari so give our Marshall Batteries a call, as we can assist you.
We are a Marshall Batteries stockists with access to battery accessories including battery cables, battery terminals, tie downs, battery boxes, battery chargers, plus the legendary Marshall Battery Range also offering specialist local know how.
Mackay Tyrepower, is also a Battery Collection centre. Bring your used lead acid battery to this location for safe and responsible recycling.  Environmental stewardship and recycling is a major focus in all Marshall Operations. Marshall Batteries manufactures new batteries which are 98% recyclable and 85% comprised of previously recycled materials, so help us support our environment and re-cycle Used Lead Acid Batteries (ULAB) wherever you see this sign, right across the country. 
Marshall Batteries provides a free extended battery warranty which covers you right across Australia, roadside day or night, for peace of mind.
You are covered if you "Holler for Marshall Batteries" in the Mackay and sounding regions or visit us at our Battery store or www.tyresmackay.com.au