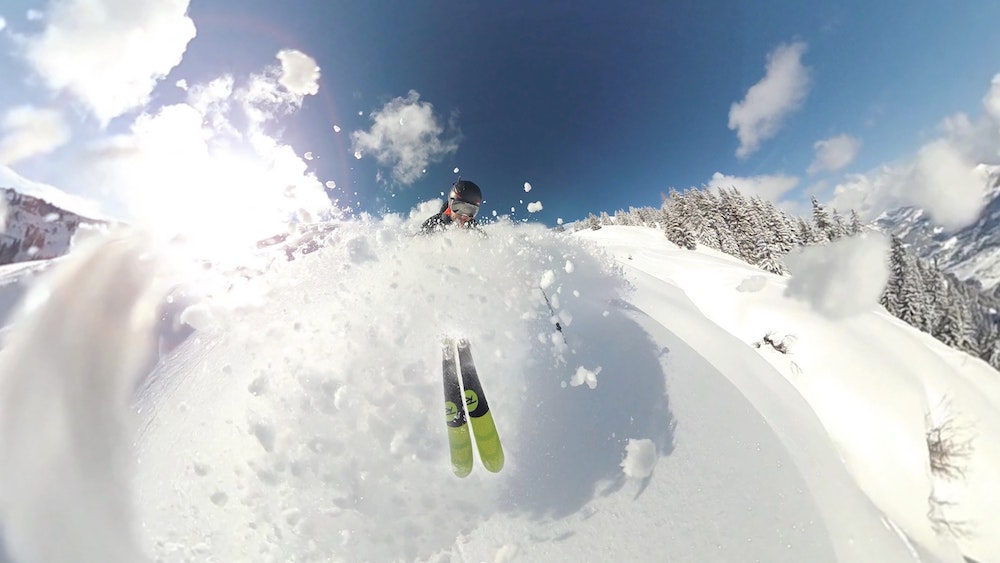 We Aussies love to keep active. Whether it's bringing home gold at the Olympics, or just playing a bit of backyard cricket with the family, sportsmanship – and getting outdoors – is in our DNA. And so with some of the most amazing world class snowfields located right here in Oz, it's no surprise that, despite our international reputation as a summer loving country, skiing and snowboarding have become increasingly popular hobbies – and it doesn't have to break the bank!
If you're looking to give the slopes a go for the first time, want to take the whole family up the mountain on a budget, or even if you're a seasoned snow fan just wanting to save a few dollars, then here are our tips for skiing Australia on a budget
Plan ahead
Organising ski classes, lift passes, equipment, and accomodation well in advance of your snow trip can save big bucks. Scope out deals online in the months leading up to your holiday and you'll be surprised how much you will save.  Many snow resorts also offer great package deals than can be purchased in advance that will save you money – and last minute headaches – and help make your getaway budget friendly and relaxing.
If you've got a particular resort in mind, check out their website in the off-season for early bird deals that will save you big bucks when the season rolls around.
Websites like Skyscanner are great to keep an eye on for cheap accommodation. Download the app and set an alert for the deal you're looking at to book while the prices are low.
When it comes to snow gear, there's no harm in being ready for next season early. Many seasoned snow trippers swear by trawling op shops towards the end of winter and in early spring when the season is winding down and people are Konmari-ing their closets. Aldi is another favourite of those in the know, with snow gear – especially for the little ones – popping up in their weekly sales in early winter. But get in quick, as nabbing special buys at Aldi can be a competition sport all of its own!
If you don't plan on visiting the snow frequently, then hiring snow gear off-mountain may be a more cost effective option than purchasing gear you probably wont use again.
Go Off Peak
Snow season in Australia is popular, so large crowds – and high prices – during peak season are sometimes unavoidable. Heading up the mountain during during off peak times can save you money hand over fist, and will also mean less competition for accomodation, space on the slopes, and car parks.
Peak season in Australia runs from mid July until late August, so heading up in June or September will mean lower prices and smaller crowds. Going off peak can have its drawbacks – such as lower and less frequent snow falls – but keeping up with the Bureau of Meteorology  and the snow reports will help you scope out when the best times to visit are.
Even if you do decide to go during peak snow season, you can still save a lot of money by visiting the slopes midweek when the weekend crowd have headed back to the city.
Stay Off The Mountain
Like any tourist destination, the closer you are to the action the higher the price will be, and the snowfields are no exception. Australia's snowfields are flush with luxury accomodation right at the heart of the fun – and that can be a great experience, but it will definitely hit you in the pocket.
Staying in accomodation off the mountain can save you plenty of money, while still giving you great access to the slopes. Many families with small children prefer staying a little further afield, as the accomodation is often more spacious and much quieter.
If you don't mind bunking down with fellow snow goers, hostels are a great money saving alternative. Browsing websites like YHA Australia can bring up some great deals for younger people looking to hit the snowfields on a budget.
For a unique and cost effective option, websites like AirBnB can be a great alternative. Whole houses and cabins can be rented from private home owners, or you can even just rent a private room in a family home if that's more your style.
If you're thinking of heading up to the snow this winter, check out our essential guide to driving in the snow before you head out. If you're heading up with the family, then make sure you have a read of our top picks of the best Australian ski resorts for families
And remember, if you find yourself in need of roadside assistance on your way up the mountain, you can always holler for a Marshall on 1300 627 742!