Every Australian produces on average two tonnes of waste per year – and the figures are growing! We don't have to tell you how important it is to keep our world looking beautiful so Marshall Batteries will help you to recycle your car battery for a cleaner, greener planet.
What you may not know is that when you choose a Marshall Battery, you're choosing to support one of Australia and New Zealand's most successful recycling programs. Recycle your car battery with us, and you're helping make the world a greener, cleaner place.
Want to find out how our recycling program works and get involved? Read on.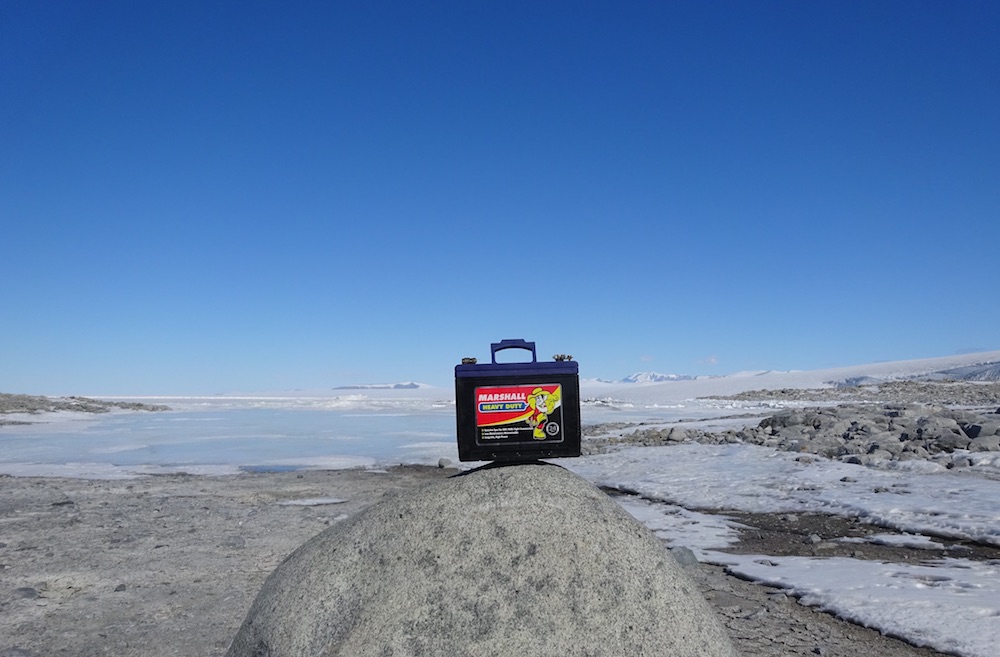 Eighty percent of a Marshall Battery is made from previously recycled materials. If you think that's an impressive statistic remember this one: each Marshall Battery is 98% recyclable. For instance, our iconic Marshall Battery case is the result of us using plastic from previously used batteries.
As part of our Total Battery Management™ (TBM) system our recycling plant produces approximately 96,000 metric tons of refined lead and lead alloys per year. Not only do we produce batteries with recycled material, we have a way to recycle those batteries so they can be used again!
So how do you get involved? The next time you purchase a new battery, either return them to one of our Battery Collection Centres or call us to arrange the safe recycling of your spent battery. Remember our Mobile Battery Service comes to you anywhere, anytime.
Just give your used battery to one of our Marshall Batteries experts, and rest assured that your old car battery will find it's way to our recycling plant.
The next time your car battery has run out of steam, do your part for the environment and recycle with us!
Need to order a battery online? View our range of batteries for every kind of vehicle, from buggies and mobility scooters to boats and jet skis and everything in between.
Call Marshall Batteries for roadside assistance, a jump start, a new battery or even a fuel top up! 1300 627 742