Take your adventure off road in Victoria, a state with many charms, one of which is a talent for remaining inconspicuous. Despite being home to some of the most diverse, stunning landscapes in Australia, the small corner state remains one of our best kept and untouched secrets. Deserts, mountains, forest and coastal views adorn Victoria. And thanks to its relatively small size, one of the most enjoyable ways to experience the state is from the comfort of your car.
Experience something new in the familiar. Here are four insane, off road adventures for the four-wheel driver in you.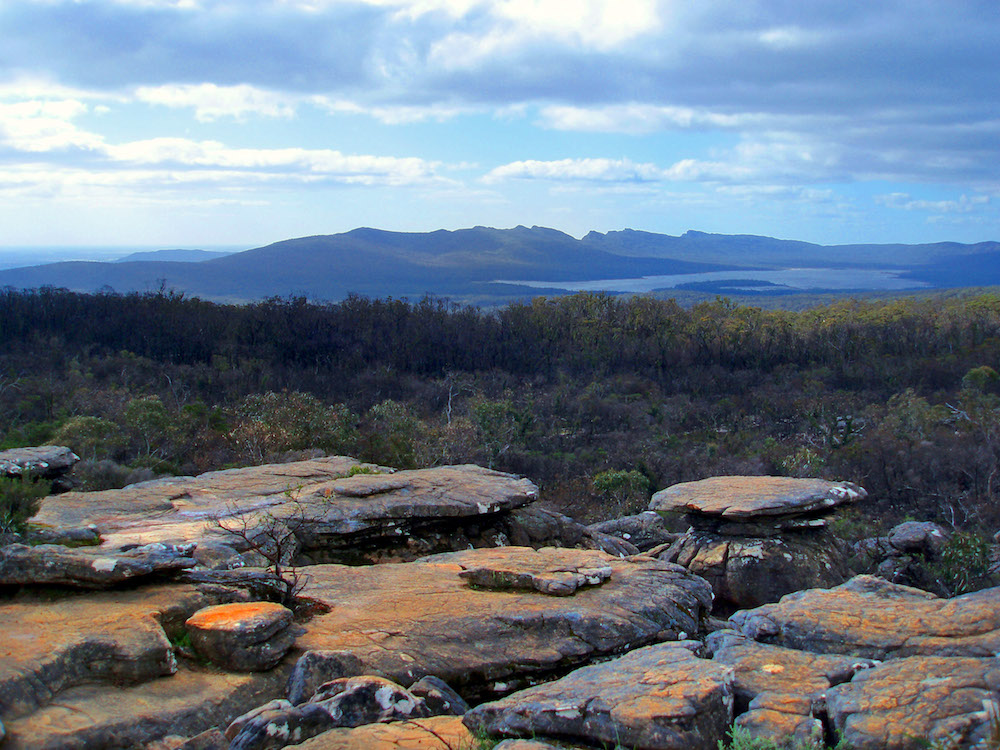 Off Road Adventure #1 | The Grampians
If dramatic scenery, caves and mountain peaks are your thing, pack up your outdoor gear and head for the panoramic views of Grampians National Park. Convenient camping grounds, walking tracks, natural rock formations, famous waterfalls such as MacKenzie Falls and scenic view points make the Grampian Ranges a pleasant weekend get away – all within a few hours drive of Melbourne.
A large amount of well thought out 4WD tracks make the Grampians a great place to get off road. The 286-kilometre drive is classified as "Medium" under the new recreational 4WD track classification system and includes three main drives ranging from 30 to 136kms.
Get more information and a detailed map here.


Off Road Adventure #2 |Mallee Drive

Despite being Victoria's driest regions, the Mallee region is one of Victoria's best-kept secrets. Take a spin on the Mallee's rolling plains or twist and turn through its native woodlands, stopping to enjoy the empty spaces and sand dunes of Wyperfeld and Murray-Sunset national parks along the way. There are enough native birds, kangaroos, emus and natural woods to keep nature lovers well and truly entertained. At the end of a long drive, pitch a tent by a dry creek bed, bask in the warmth of a crackling fire and vast mass of stars that only reveal themselves when you're truly in the middle of nowhere.
Not to be rushed, the off road drives in the Mallee region range from 126 – 286kms, but trust us, the drive is well worth the time.
Get more information and a detailed map here.
Off Road Adventure #3 | Snowy River Drive
Put aside at least two to three days to truly delve into the heart of Snowy River country and experience its deep gorges, waterfalls and spectacular scenery. Spend the nights gazing up at the vast skies and breathe in the sweet mountain air in one of the many tranquil riverside campsites.
The drive is classified as 'difficult' under the Recreational Track Classification system, but if you're not up to the challenging drive don't let that put you off. There's plenty of trekking or canoeing to do! If you know how to handle challenging roads there are three drives to choose from, ranging from 43 to 151kms.  Visit some well-known landmarks such as McKillop Bridge, the 80-metre high Errindundra Shining Gum or the limestone underground splendor of Buchan Caves.
Get more information and a detailed map here.
Off Road Adventure #4 |Wonnangatta Drive
Discover Victoria's high country like never before, with panoramic views of the Alpine National Park. Navigate the mountain paths and enjoy cliff-top lookouts in the perfect fusion of nature and historical sites. Allow to to three days to fully explore the 'Victorian Alps' landscape, complete with old mining towns and cattleman huts left over from the gold rush days.
Not for the faint hearted, the 222-kilometre loop is classified as 'Very Difficult' under the Recreational Track Classification system. For the experienced off-roader though this means a lot of fun. The unsealed tracks, trails with dips full of water, river crossings, hills and dales are all part of the journey – and the scenery is some of the best in our country!
Get more information and a detailed map here. 
Curious about how best to set up your 4WD with batteries for the ultimate off road adventure? Watch this demo of a Marshall Batteries 4WD battery set-up for a Toyota Landcruiser. This battery set-up enables the 4X4 to travel through remote locations in rugged conditions and without mains power for extended periods of time.