Females in motorsport run laps around the competition! Professional motorsports are not for the faint hearted. So you have to give it to the talented gals who have challenged stereotypes, carving out a name for themselves in this competitive world.
Meet our pick of the pack. These five spunky females in motorsport hold their own against their male counterparts, competing and winning in a traditionally male-dominated sport.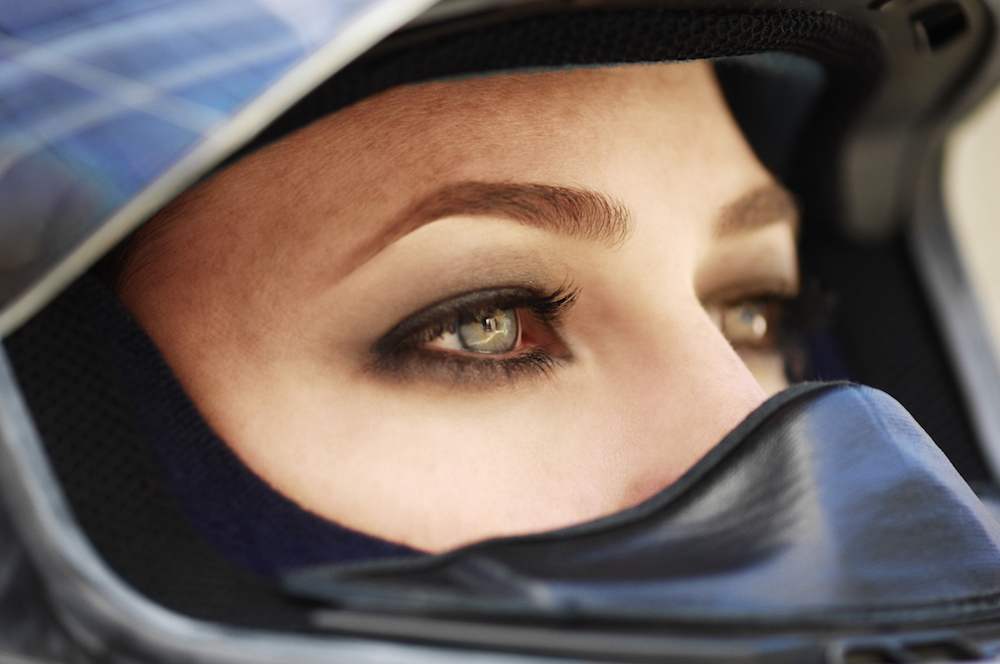 Maria Teresa de Filippis
The Mother Teresa of racing, Maria Teresa was the first woman ever to compete in Formula One, pioneering the way for many generations to come. She began her racing career at the tender age of 22 after two of her brothers bet that she couldn't drive fast.
After winning her first race located along Italy's coastline in a Fiat 500, De Filippis went on to race in five Grand Prix in 1958 and 1959. One thing's for sure, she definitely proved her brothers wrong – along with the rest of the world.
Molly Taylor
One of Australia's own, Taylor is a Sydney girl whose love of motor sports was instilled from a young age. She finished with two top five results and stage win for the final round in the championship at Wales Rally GB in 2011, and was ranked number one female rally driver in the world in 2015.
Taylor is one to watch. Keep an eye out for her Citreon DS3 in the Junior World Rally Championship – next stop WRC.
Twitter: https://twitter.com/MollyRally
Michel Mouton
Labeled by Top Gear as possibly the greatest female driver ever, with enviable wins, Mouton deserves her place on our list of notable females in motorsport. Mouton won four rallies for Audi, and three world championship rallies in 1982 , finishing second behind Walter Rohrl. She also set a course record and took home the winners title in the Pikes Peak International Hill Climb in 1986.
A motorsport hero, this tough lady has won 162 stages in WRC in total, leaving the competition far behind in the dust.
Shirley Muldowney
Trail blazer and drag racing queen Muldowney was the first woman to receive a license to drive a Top Fuel dragster from the National Hot Rod Association.
Known affectionately as 'Cha Cha', Muldowney made history by winning the 1977, 1980 and 1982 NHRA Top Fuel Championship. Not only was she the first woman to win the title, she was the first person to win it three times!
Danica Patrick
One of the most successful competing female drivers on the circuit today, American born and bred Danica Patrick made history when she became the first woman to win a major-league open-wheel race in a North American series.
Patrick has spent the majority of her career in the US, claiming wins and places in IndyCar and NASCAR. A woman of many talents she is also placed comfortably at 27th in the Sprint Cup Series Standings.
Keep an eye on her career here:  https://twitter.com/DANICAPATRICK