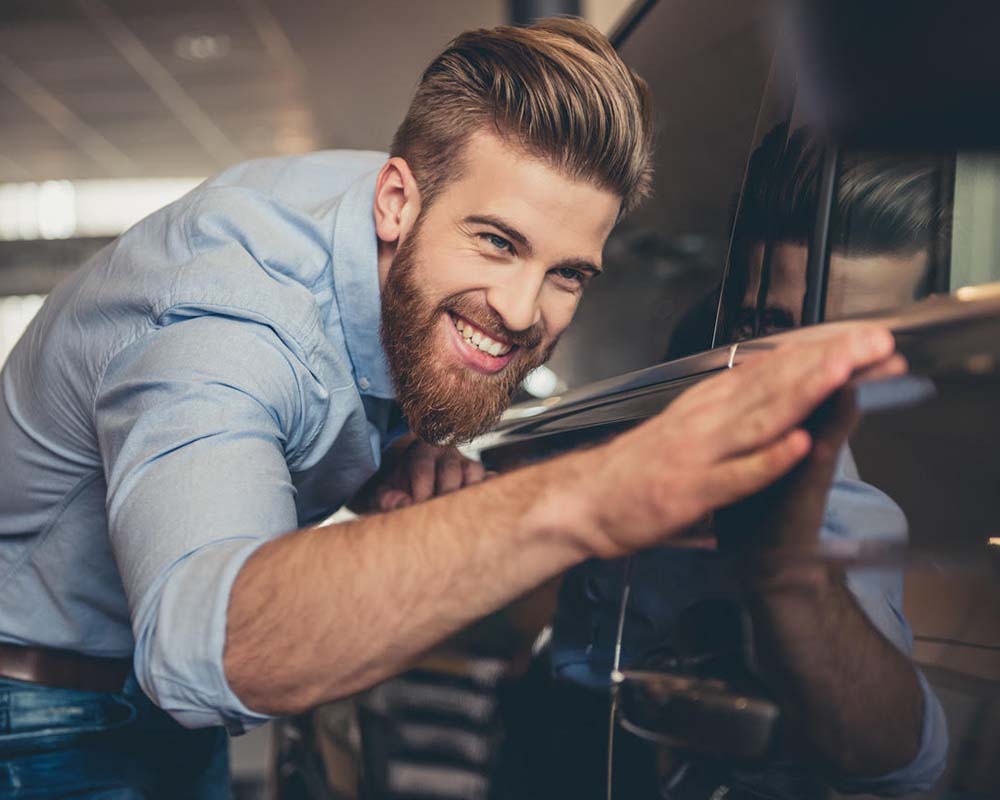 Buying your first car can be one of the most exciting times in a young person's life. But, like any big financial decision, it can also be very stressful.
We're here to take some of the hassle out of buying your first car with our handy checklist of things every first car buyer should know.
SET YOUR BUDGET – AND STICK TO IT!
Whether you're buying your first car with your own money, or your parents are helping, it's vital to work out what you can afford, and stick to your budget. When you first visit a dealership, or start looking online, the amount of cars available – and all those bells and whistles! – can be daunting, and attractive! Like any sales person doing their job, the sales people at a car dealership may try to up sell you to a newer or slightly fancier model, so it's important to be assertive – and know what you're after. If you don't know much about cars, it can also be helpful to bring along a friend or family member who knows their stuff.
NEW OR USED?
Once you've decided your budget, the next thing you want to decide is whether you want a brand new car, or whether you're happy to buy a pre-owned car through a private seller or a dealership. Most first car buyers opt to purchase a pre-owned car, as it usually suits their budget better. Websites such as carsales.com.au, and carsguide.com.au are great places to start browsing, and most dealerships also sell pre-owned and ex-demo models. Buying a pre-owned car does require a little more legwork than buying new, such as checking the cars mechanical history and ensuring everything is in good working order, but it is a more budget friendly option. If you're buying a new car, have a look at different dealership websites for specials – such as End Of Financial Year Sales in June, when older models of new cars will be on special.
ASK QUESTIONS!
Whether you're buying new or used, it's important to ask plenty of questions.
Some questions you may want to ask if you're buying a new car are:
How long is the warranty?
Is there capped price servicing?
What are the standard features?
What is the ANCAP safety rating?
If buying used, you might want to ask questions such as:
How long have you had the car?
How many owners has the car had?
Has it ever been involved in a crash?
How many kilometres has it done?
If the person or dealership you speak to doesn't want to answer these questions, then it's best to look elsewhere.
ON ROAD COSTS
When you buy a car, the costs don't stop once you've rolled out of the dealership. Make sure your budget allows for insurance and registration/registration transfer (in some states compulsory third party insurance is included in registration fees, in other states it needs to be purchased separately), and if you are buying a new car, there may be number plate and delivery fee costs too – so make sure you ask. New cars also need periodic services to ensure the warranty is valid, but car dealers will explain this to you.
So, now you've got your car and you're ready to hit the road, so make sure you've got the basics cover – such as how to jump start your car. Not sure how to do that? No problem! Check out our awesome guide to jump starting a car to ensure you hit the road in your new ride feeling confident and ready!
And always remember, if you get caught out with a flat or need road side assistance, you can always holler for a Marshall on 1300 627 742!