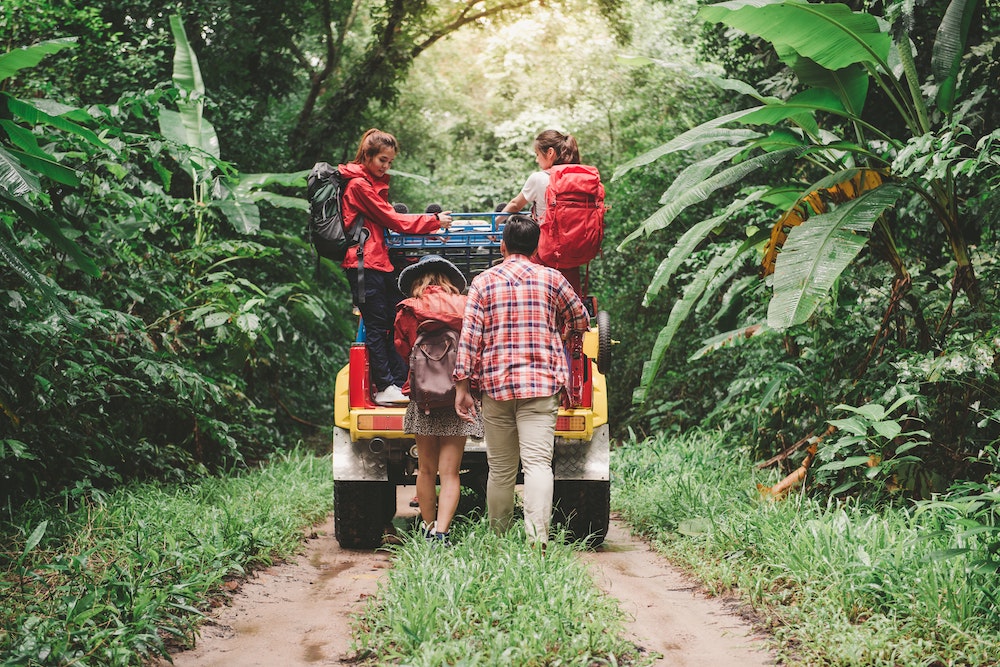 With beautiful coast lines, rugged bush land, and harsh desert, South Australia has something for everyone when it comes off-roading. Whether you're a beginner who is just getting a feel for four wheel driving, or an experienced adventurer, here are some of the best off road drives in South Australia.
JAKEM FARM
Conveniently located just a 45 minute driver from Adelaide, JAKEM Farm is a 4WD fan's dream. With over 700 acres of purpose built 4WD tracks, JAKEM Farm offers intrepid off-roaders a variety of terrains to tackle as well as plenty of other activities to make for a really great weekender.  
With rolling hills as well as steep, unforgiving tracks, the site is suitable for drivers of varying skills. The addition of plenty of great camping spots, scenic picnic areas, and a playground makes JAKEM Farm perfect for bringing the whole family.  
Travel along Mount Barker Creek and you'll see turtles, kangaroos, and even wedge tailed eagles. Head up to the mountain top and you can take in stunning 360°views – so don't forget to pack the camera!
THE SIMPSON DESERT
The Simpson Desert is, arguably, the great Australian off-roading experience. Located in the north of the state, The Simpson Desert has plenty of great spots for sand driving with kilometres of rolling sand dunes, and plenty of camels to see along the way!
Given the remote nature of the desert, this is one for experienced 4WD and off-roaders with high clearance 4WDs, and requires a fair bit of planning ahead and stocking up. But, if you're up to the challenge, you'll be rewarded with some of the most iconic scenery Australia has to offer.  
You'll need a Desert Parks Pass from National Parks SA to tackle the Simpson, so make sure you dot all of your 'i's and cross all of your 't's before heading out. Some areas of the desert are closed between December and March due to extreme heat, so make sure you're to check accessibility before heading out.
Take a read of this post by Expedition Australia for tips on safely and successfully cross The Simpson Desert
THE COORONG
The southern coastal region of The Coorong is a beautiful and entertaining drive for off-roaders with moderate experience. The weather along the coast line can get a little wild, so don't expect a sunny drive all year round, and be sure to check weather conditions before heading out.  
The Coorong makes for a great off-roading and fishing weekend, with plenty of mulloway, salmon, and gummy shark to be found in the area – so be sure to pack your fishing gear. Camping spots are also plentiful in the area, and the dunes provide a fair bit of protection from the wind for campers. 
It's best to tackle the beaches at Coorong at low tide, and low tyre pressure is recommended to avoid getting bogged.
If you're thinking of taking on the sand read this to find lots of helpful tips on driving in Coorong Country
FLINDERS RANGES 
The Flinders Ranges is a popular off-roading area for drivers of all experience levels, with plenty of easy tracks to tackle as well as steeper, more narrow tracks for those wanting to push their 4WD to the limits.
Head south towards the Eyre Peninsula and you'll be treated to stunning coastal views, with surf beaches and limestone cliffs peppering the coast line. With the area teeming with wildlife, you'll also be able to do some kangaroo spotting, as well as lizards, emus, and wedge tailed eagles.
The Flinders Ranges has both Public Access Routes (PAR), as well as a number of private tracks that offer drivers a pay-to-use off-roading experience. Have a scout around online before heading out to make the most of the various tracks, and to get a feel of the skill level required for each.
The Nuccaleena Mine Ruin and the Artimore Homestead make for interesting heritage stop-offs along the way, and you'll find plenty of great watering holes and creeks for rest and picnic breaks.
If the Flinders Ranges sounds like an area you'd enjoy, check out [Flinders and Outback](https://www.flindersandoutback.com.au/flinders/4wd/) for a low down on everything you'll need to know before heading out.  
If a South Australian adventure is on your mind, then you might also enjoy having a read of our guide to the Best Fishing Spots Near Adelaide  and don't forget that you can always holler for a Marshall on 1300 695 717 if you get stuck!